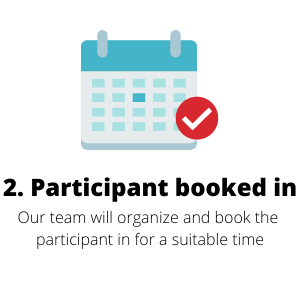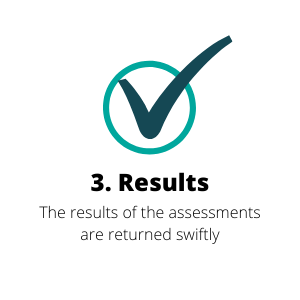 Pre-employment health assessments and functional assessments can assist employers to minimise the risk of injury associated with new employees.
Enriched Health Care provides a comprehensive range of pre employment services that can designed to meet the specific needs of employers whether it be employing a manual worker or corporate executive.
Enriched Health Care can provide the following pre-employment tests:
Medical History Screening
Physiological Assessments (Weight, Body Mass Index, Resting Heart Rate ,Blood Pressure)
Heart and Lung Sounds (Ausculation)
ADLs- Activities of Daily Living
Self-Reported Tolerances
Range of Motion
Physical Examination and Musculoskeletal screening
Grip Strength
Spirometry

Standard
Pre and Post Bronchodilator

Instant Drug Screening
Instant Alcohol Screening
Laboratory Drug Screening
Laboratory Alcohol Screening
Vision

Ishiara Colour Blindness
Near Vision
Distant Vision

Urinalysis

Urobilinogen:
Protein
pH
Blood
Ketones
Bilirubin:
Glucose

Hepatitis A Antigen Serology
Hepatitis A Immune Status
Hepatitis B Antigen Serology
Hepatitis B Immune Status Serology
Hepatitis C Serology
Full Lipid Profile
Blood Group
FBC Full Blood Count
UE- Urea electrolites
LFT- Liver Function Test
Quantiferon TB Gold
HIV Serology
Blood Glucose Levels
HBA1C for diabetes screening
Aerobic (Cardiovascular) Fitness

3 minute step test
Chester Step Test
Sub Max Aerobic Assessments
Maximal Aerobic Assessments

Functional Work Abilities

Level 1 Non Standardised Functional Assessments
Level 2 Standardised Functional Assessments (WorkHab)
Level 3 Functional Capacity Evaluation.

Instant Drug & Alcohol Screening
Lab Drug and Alcohol Screening
ECG – Electrocardiograph
Chest Xray-

Standard protocol
Mining Protocol

Hearing Assessments (Audiology)

Workplace Hearing Screening
Audiologist Screening

Body composition using bio-impedance
Depression Anxiety Stress Scale (DASS 21)
SF36 quality of life survey
Gait scan assessments for lower limb dysfunction
Evaluation report detailing outcomes of assessments
To find out how Enriched Health Care can assist your organisation please complete the following enquiry form.