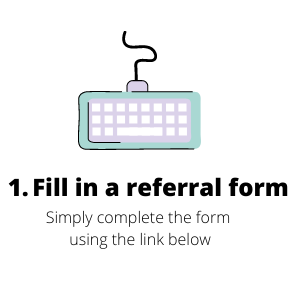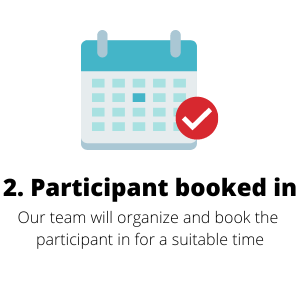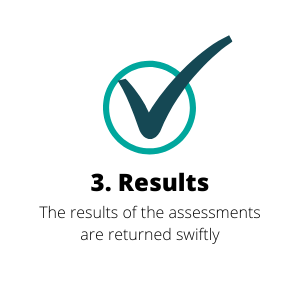 Since 2005 Enriched Health Care has been the pre employment screeening provider of choice for local, national and international companies.
Enriched Health Care provides Pre Employment Screenings across Aged Care, Disability Services, Health Care, Mining and Construction. We provide Pre Employment Medical Assessments Australia Wide at our clinics, mobile locations and onsite.
At Enriched Health Care we understand that your new team members are the future to your brilliant success. We therefore engage them as highly valued assets that will help your organisation flourish. Enriched Health Care partners with you to provide this professional and joyful onboarding experience. We do this with a highly personalised, responsive and structured pre employment journey.
Enriched Health Care is a modern health care organisation. We leverage our unique digital transformation to your competitive advantage. This ensures that you get the right team member on-boarded into the right job faster. Enriched Health Care achieves this with the following:
Customer service delivery with responsive acceptance of referrals.
Multi channel communication from Customer Journey Specialists. Our team work with artificial intelligence, chat, email and phone support. We exceed your communication needs.
Customised Service Level Agreements for your company.

Responsive time frames for communication including acceptance of referrals and confirmation of booking times.
Agile capacity to deliver pre employment screenings in multiple locations. This will be in our clinics, at your work place or at other convenient and accessible locations.
Responsive time frames for returning of professional pre employment reports.
Customer experience feedback targets for your referrers and participants.

Skilled and professional pre employment assessors.
Customised pre employment components to meet your unique company needs.
Customised Data Analytics Reports which includes analysis of your service level agreements, clinical pre employment data and the customer experience.
Pre employment health assessments and functional assessments can assist Australian employers to minimise the risk of injuries to team members.
Enriched Health Care provides a comprehensive range of pre employment services. These are designed to meet the specific needs of employers whether it be employing a manual worker or corporate executive.
Enriched Health Care provides the following pre employment assessments
Medical History Screening
Physiological Assessments (Weight, Body Mass Index, Resting Heart Rate ,Blood Pressure)
Heart and Lung Sounds (Ausculation)
ADLs- Activities of Daily Living
Self-Reported Tolerances
Range of Motion
Physical Examination  and Musculoskeletal screening
Grip Strength
Spirometry

Standard
Pre and Post Bronchodilator

Instant Drug Screening
Instant Alcohol Screening
Laboratory Drug Screening
Laboratory Alcohol Screening
Vision

Ishiara Colour Blindness
Near Vision
Distant Vision

Urinalysis

Urobilinogen:
Protein
pH
Blood
Ketones
Bilirubin:
Glucose

Hepatitis A Antigen Serology
Hepatitis A Immune Status
Hepatitis B Antigen Serology
Hepatitis B Immune Status Serology
Hepatitis C Serology
Full Lipid Profile
Blood Group
FBC Full Blood Count
UE- Urea electrolites
LFT- Liver Function Test
Quantiferon TB Gold
HIV Serology
Blood Glucose Levels
HBA1C for diabetes screening
Aerobic (Cardiovascular) Fitness

3 minute step test
Chester Step Test
Sub Max Aerobic Assessments
Maximal Aerobic Assessments

Functional Work Abilities

Level 1 Non Standardised Functional Assessments
Level 2 Standardised Functional Assessments (WorkHab)
Level 3 Functional Capacity Evaluation.

Instant Drug & Alcohol Screening
Lab Drug and Alcohol Screening
ECG – Electrocardiograph
Chest Xray-

Standard protocol
Mining Protocol

Hearing Assessments (Audiology)

Workplace Hearing Screening
Audiologist Screening

Body composition using bio-impedance
Depression Anxiety Stress Scale (DASS 21)
SF36 quality of life survey
Gait scan assessments for lower limb dysfunction
Evaluation report detailing outcomes of assessments
Enriched Health Care Pre Employment Locations
NSW Pre Employment Screening Assessments are available at many locations including Laurieton, Port Macquarie,  Taree, Foster, Kempsey, Nambucca Heads, Coffs Harbour, Grafton, Yamba, Ballina, Byron Bay, Tamworth, Moree, Newcastle and more.
Queensland Pre Employment Screenings are available at many locations including Gold Coast, Brisbane and more.
Additional locations for pre employment screenings are available throughout Australia.
---